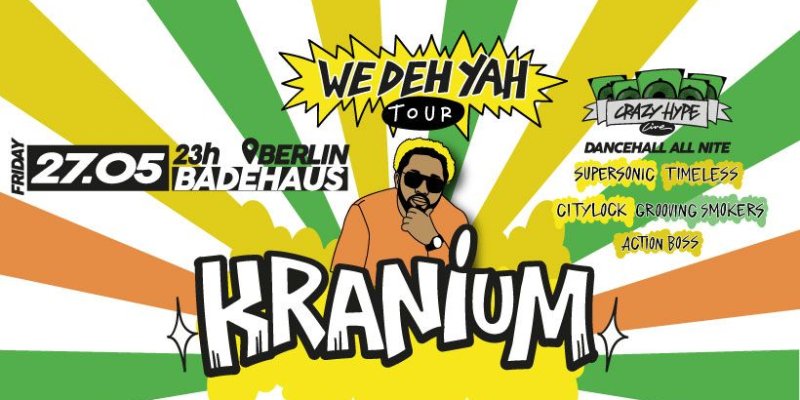 Kranium + Berlin Reggae Originals

Freitag, 27.05.2022 , 22:00h - 06:00h

Link
Bild: Promo Topline
We are starting the
#summer
with a Bang.... His combination tune with Ty Dolla $ign reached over 100 Mio views on Youtube...
So we are more than happy to present one of the Superstars outta Jamaica - KRANIUM.
His last album is full of styles and gengres. The melange of NewYork meets the sound of Kingston mixed with different facets of Afro + RnB - supported by Mega Stars like Ed Sheeran, Lil Kim, Wizkid...
KRANIUM will perform some selected shows in Europe and of course Berlin should not missing.
Friday, 27th May in the great Badehaus Club.
Massive musical support will come from the BRO Allstars featuring SUPERSONIC, MIGHTY TIMELESS, CITYLOCK, GROOVING SMOKERS and as special live guest CRAZY HYPE