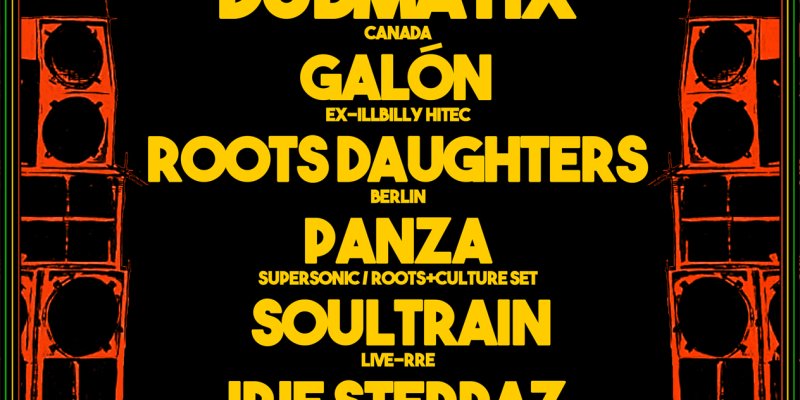 DubCultureBln feat Dubmatix....
Freitag, 02.06.2023 , 22:00h
Bild:
Gerichtsstrasse 23
13347 Berlin
Dub-the mother of all remixes... Created 50 years ago in Jamaica, adopted globally, now experiencing its next hype...
A musical cocktail of roots, heavy basslines and dancehall. Galaxies of Live toasting meet Overdubbing. The sound of the grandfathers is transferred into the future.
With "Dub Culture Bln" we are happy to present one of the greatest Dub producer of the present: the mighty DUBMATIX outta Canada. And that's not all... also happy to present for the first time: GALÒN, the new project of Illbilly Hitech.
Musical globetrotters celebrate carnival in the global village. Thiz line up will be massive!
Dubmatix (Canada)
Galón (Ex-Illbilly Hitec)
Roots Daughters
Panza (Supersonic / Roots+Culture Set)
Soultrain (live-RRE)
Irie Steppaz (Topline-Dubwize)